What to do in Royal Deeside
Royal Deeside is such a beautiful part of Scotland and like nowhere else. Full of gems nestled in the heart of the Cairngorms National Park. You can find beautiful scenery and amazing wildlife, enjoy the peace and quiet and participate in many adventure activities. Starting your adventure with us in Royal Deeside is not a bad place to begin your trip.

There are a lot of activities to do around this area all year round, from hiking, golf, field sports, and music events.
No matter which time of year you visit, you'll be able to find something to do that suits you, from skiing, winter walks and cosy nights in the winter to fantastic long days filled with swimming in the river and purple moorland heather of the summer. Royal Deeside is beautiful year-round and has plenty to do for the adventurous soul.
Come and experience the magic for yourself.


Places to visit
Balmoral Castle
The Scottish holiday home to the royal family. The grounds, gardens, exhibitions and coffee shop are open to the public from April to August, with an audio tour available in six different languages.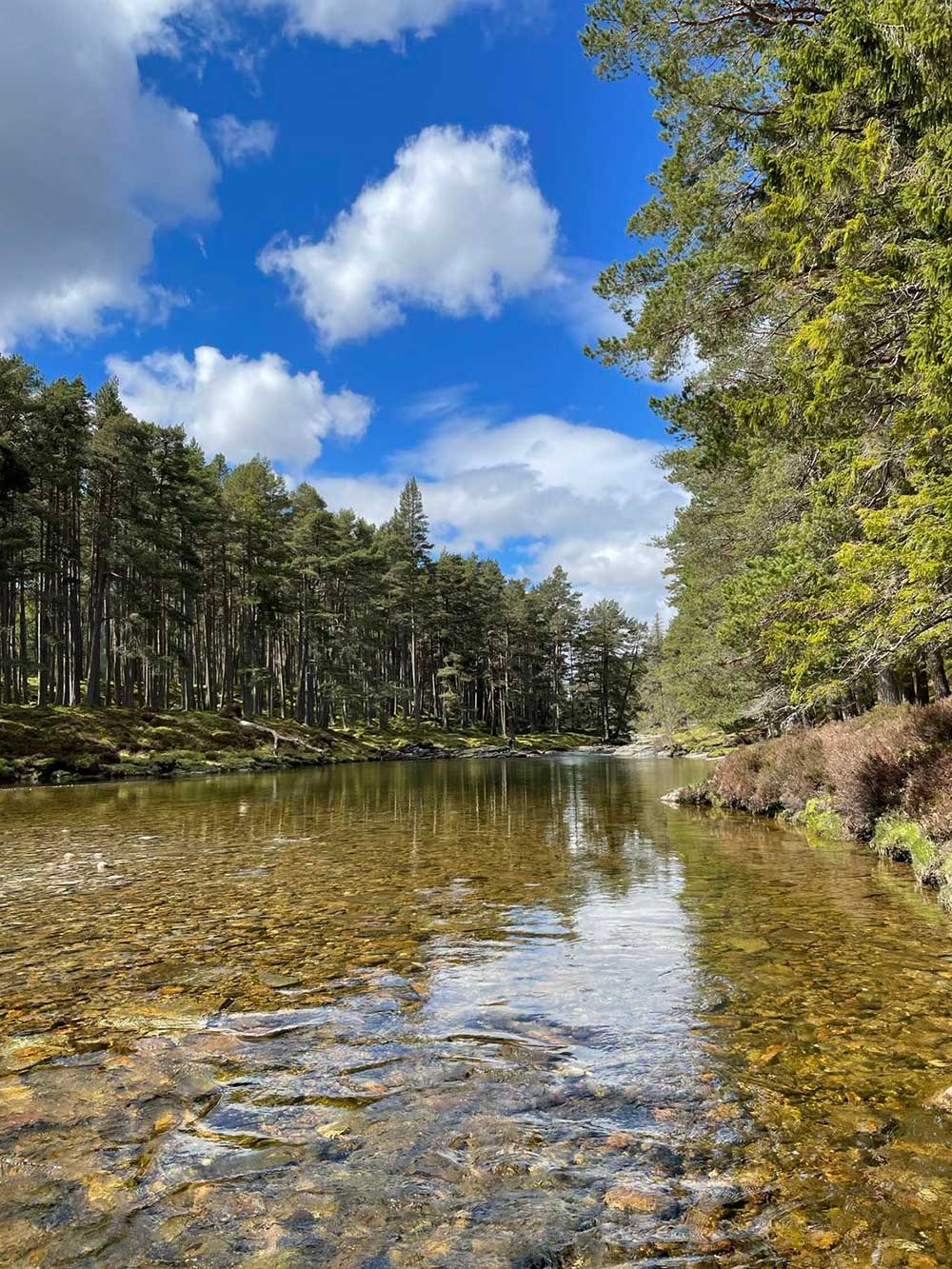 Braemar Castle
Initially built by the Earls of Mar as a base for hunting expeditions, this castle changed hands multiple times during the Jacobite uprisings. The castle is now operated by the local community, which offers tours to discover the history of this building.
(Please note it is currently closed for a major refurbishment until 2023)
Ballater
Ballater is a picturesque Victorian village with cosy cafes, excellent restaurants and shopping. Nearby is the famous Cambus O May suspension bridge from which many locals and visitors jump into the river on sunny days.
Glen ski centre & cafe
Open throughout the year for skiing in the winter and walking in the summer. With plenty of parking available. Stop at the cafe for a delicious lunch before taking the chairlift up the mountain.
Highland Games Centre
The Highland Games Centre in the village of Braemar houses an exhibition about the history of Scottish highland games. With photos of past gatherings and athletes.
Highland Games
There are many chances to catch this classic Scottish event throughout the country between May and September. However, if you're lucky enough to have your holiday coincide with the first weekend in September, you must go to the Braemar Highland Gathering. Scotland's oldest Highland Gathering, a great sporting tradition where you can watch events such as the caber toss, hammer throw, stone put and catch some highland dancing.



Places to eat and drink
The Fife Arms
In the centre of Braemar is the fantastic Fife Arms, owned and recently renovated by art dealers Iwan and Manuela Wirth. Art is central to the Fife Arms experience, with over 14,000 pieces jam-packed into every room and corridor. You can have afternoon tea under a Picasso or a three-course meal in the Clunie Dining Room decorated by cubist artist Guillermo Kuitca. If you are hoping for something a little more relaxed, the Flying Stag Bar is a lively place to enjoy a burger and a pint.
Hazel Nut Pateresie, Braemar
Owned by a classically trained French pastry chef Mathilde and her friend Ros who met while they were both working at the Fife Arms! Stop for a coffee or light lunch and try the delicious french patisseries with a flare of Scotland. Located in Braemar.
Tarmachan Cafe, Crathie
A quirky cafe with great coffee, delicious snacks, and an excellent veggie selection.
The Highlanders Bakehouse, Crathie
An artisan bakery with lots of delicious and fresh baked goods, cakes and bread. Try a fresh-made Aberdeenshire Buttery, a local delicacy!
Royal Lochnagar Distillery, Ballater
Situated close to Balmoral Castle, discover the craftmanship and age-old traditions that make one of Scotland's best whiskeys.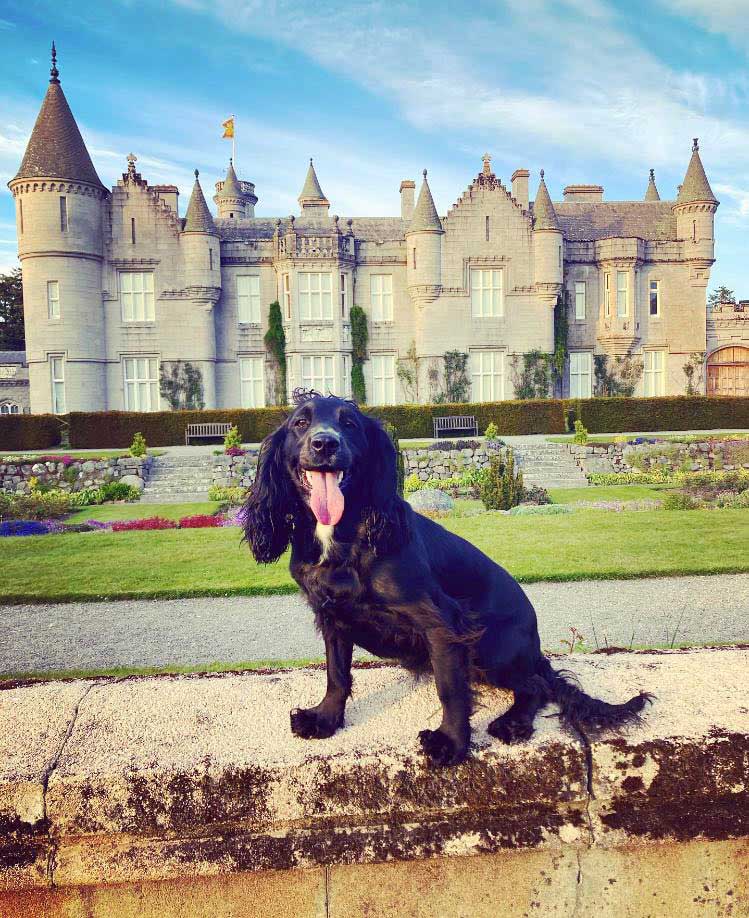 Top walks
Morrone
Morrone is a Corbett that sits above Braemar. It has a circuit walk with 360-degree views at the top.
Creag Choinnich
A short but delightful walk with panoramic views of Royal Deeside!
Glen Ey (and Munros)
The 8.5km track along the glen is excellent for cycling to the ruins of Altanour Lodge, which is a good spot for a picnic. From here, up to five munros can be tackled if you're feeling very energetic.
Prince Albert's Cairn
Queen Victoria had many cairns built on Balmoral Estate to commemorate family members. The largest cairn was erected to celebrate the memory of her late husband, Prince Albert. A circular route passes all the cairns, or you can go directly to Alberts. It only takes about 30 minutes.
Lochnagar
Dark Lochnagar, immortalised by the poem by Lord Byron, is a challenging but popular walk that starts on the Balmoral Estate.
Loch Muick
The Loch Muick circuit is a reasonably level walk that provides excellent views of the surrounding mountains. Pass by Queen Victoria's "widow house" Glas-allt-Sheil.
Loch Callater
A good track leading to Loch Callater makes it an excellent choice for e-bikes.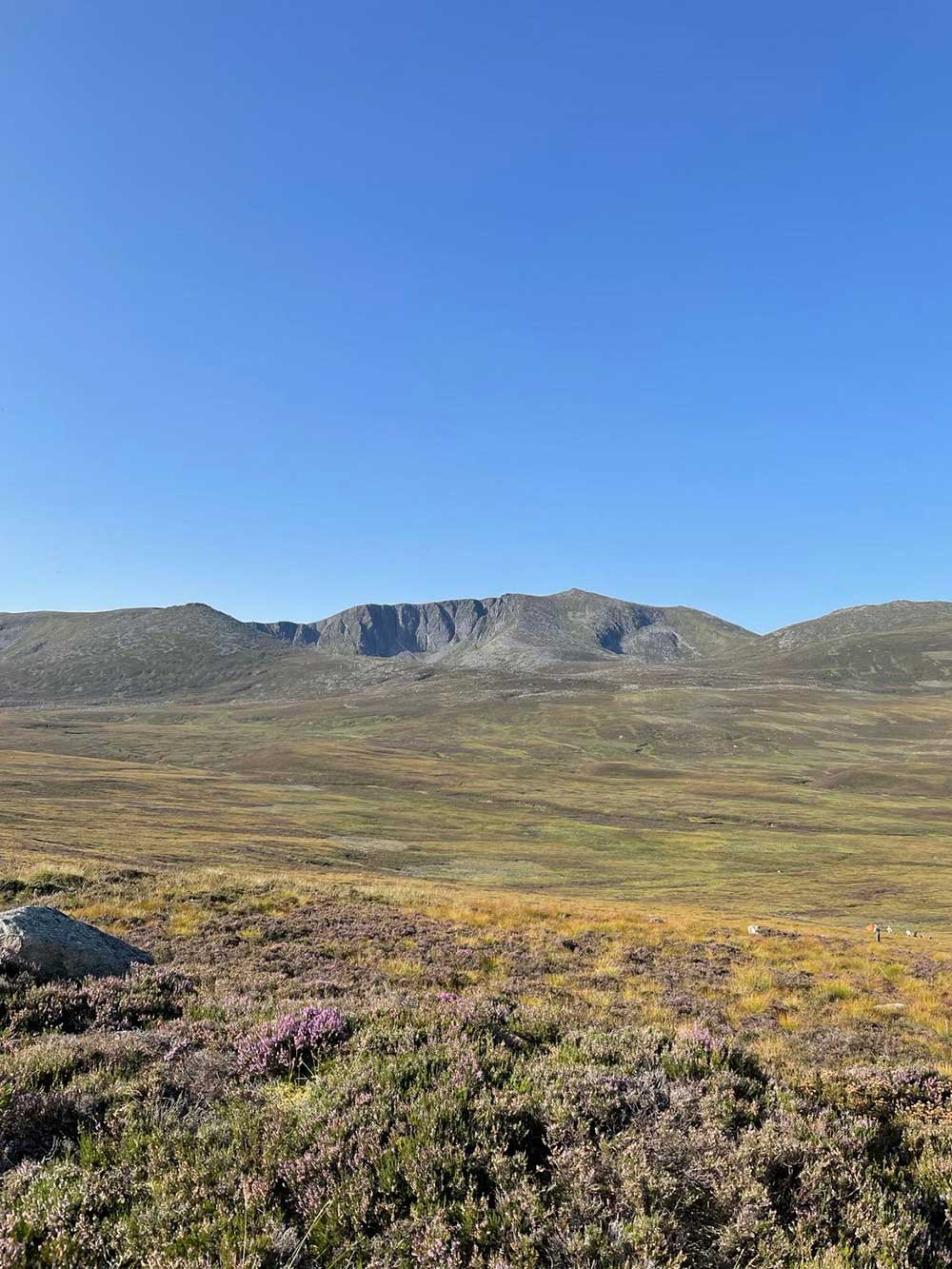 Other activities
Golf
Fishing
Biking
Guided E-Bike Tour
History searching
Music at St Margaret's Church, Braemar
Wildlife watching
Shooting
Skiing
Foraging
Wild swimming
Guided walks
Braemar has a monthly farmers market full of local products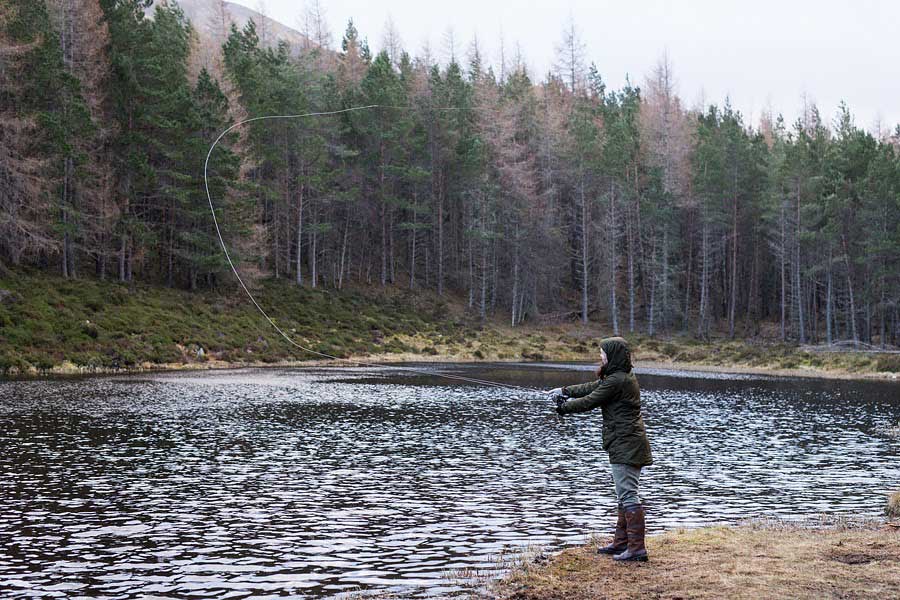 Recommend scenic routes: